12 step therapy
At times, addiction can seem like an overwhelming and inescapable condition, especially without the right support. However, the 12-step programme has proven to be effective in helping people all over the world to overcome addiction. The 12 steps to recovery are a set of guiding principles that aim to help people achieve sobriety and live healthy, productive lives. The 12-step programme, in unison with other evidence-based therapies, has enabled Liberty House to help hundreds of people start brand new lives free of drugs and alcohol.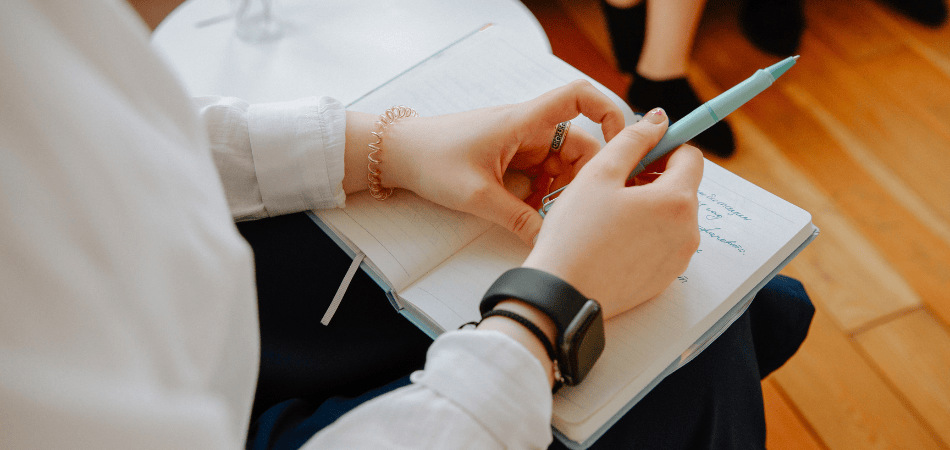 What is the 12-step programme?
The 12-step programme is a well-known method of recovery from addiction, with roots traced back to the 1930s. The 12 steps of recovery represent a journey of self-discovery and change, with the aim of helping people to overcome their addiction and live a life of sobriety. The programme is based on the belief that addiction is an illness that can be treated and that recovery is possible with the right support. It was originally developed by Alcoholics Anonymous (AA) as a way to help people overcome their alcoholism but the 12-step programme can be applied to every type of addiction.
What are the 12 steps to recovery?
Everybody is different; therefore, the 12 steps to recovery will mean different things to different people. One thing that is important to understand is that while the 12-steps Programme sometimes refers to a "greater power", that does not necessarily mean a religious figure. For some, it may represent a belief system that gives them strength and support while for others it may simply be the 12-step programme itself.
Though each 12-step programme may have slight variations, they all typically follow the same basic structure:
1. Acceptance: I accept that I have an addiction and that it is an illness I cannot control.
2. Trust: I understand that my own willpower on its own will not be enough to recover. I trust that there is a greater power which can provide me with what I need to overcome my addiction and improve my health and life.
3. Liberation: I am willing and ready to accept the support of that greater power as well as my loved ones and support network.
4. Understanding: I recognise the issues around my addiction and how it has impacted the people closest to me.
5. Acknowledgement: I acknowledge that as a human I am not perfect but I am committed to making improvements where I can.
6. Freedom: I make the decision to let go of everything that does not serve me and contributes to my harmful behaviour or habits.
7. Growth: I am humble and ask for the guidance of my higher power for support on my recovery journey.
8. Reflection: I reflect on my past errors and I am ready and committed to making up for them and repairing the damage done to anybody who has been harmed by my addiction.
9. Forgiveness: I ask those people for forgiveness as well as making a choice to forgive myself.
10. Continuity: I will continue to reflect on my recovery journey to make sure that I am always moving forward and making progress.
11. Connection: I know that my life has a purpose and that addiction is not it. I am dedicated to finding my purpose or passion and committing my life to it.
12. Helping others: I will help other people, especially people who also have addiction struggles, by sharing what I have learned with them and spreading the message of achievable recovery from addiction.
How does the 12-step programme work at Liberty House?
At Liberty House, you will be given an in-depth introduction to the 12-step programme which will help you both during your time in rehab treatment and long after you leave our centre. The number of steps you complete at Liberty House will depend on which length of rehab you choose, with longer programmes able to provide more detailed and immersive therapy.
Our 12-step Recovery programme is undergone in conjunction with other addiction therapies and integrative methods to create a well-rounded addiction treatment programme that leads to physical and mental healing. This multi-faceted approach utilises both the 12 steps to recovery and complimentary evidence-based therapies, which is crucial because addiction is a complex condition that requires a comprehensive solution.
Our addiction recovery programmes help you to see that addiction does not need to play a role in your life by redirecting your attention towards thoughts and behaviours that are more positive. This will enable you to focus your energies on living a more healthy and productive life without the need for substances or addictive behaviours.
The challenges and rewards of the 12-step programme
Steps four, five and nine of the twelve-step programme – understanding the impact of your addiction, acknowledging your flaws and asking for forgiveness – are often the most difficult. However, these steps are crucial in helping you make the biggest strides forward on your recovery journey.
Admitting your weaknesses and owning up to the harm that your addiction has caused is daunting but it's also essential to recovery. Bottling everything up does nothing but enable addictions; however, identifying and revealing repressed feelings and thoughts of yourself will allow you to finally be free from them. Such steps won't just leave you feeling lighter emotionally; they will also give you a newfound sense of control and power over addiction.
James, one of our experienced admissions team members who has been through the 12-steps of recovery himself, explains the power of step nine, forgiveness:
"Step nine is one of the most rewarding steps and at the same time, the scariest step. Addiction causes a lot of resentment and negative feelings. But, once you've found the courage to make amends with those who may have been hurt by your addiction, both parties can heal and move forward with their lives. This allows you to let go of the past and move forward with your life. I couldn't have found the power to achieve this without the 12-step process."
Frequently asked questions
Do I have to be religious to do the 12-step programme?
Absolutely not. While some people do find that their religion or spirituality plays a role in their recovery, you do not need to be religious to engage with the 12-step programme. The idea behind the programme is based on principles that can be applied to anyone regardless of their beliefs. The "higher power" you draw upon can be anything, from your love for your family to your belief in nature.
How long does it take to go through a 12-step programme?
The twelve steps to recovery are not a linear process and you may find that you revisit certain steps multiple times before moving on. The time it takes to complete the programme will vary from person to person and depend on several factors such as the severity of your addiction and your response to the programme. However, you should aim to commit long enough to rehab that you are able to complete at least the first few steps during your stay.
What does it mean to make amends in the 12-step programme?
In the 12-steps, making amends refers to the process of personally addressing an individual that may have been harmed as a direct result of your addiction. When making amends, you will take time to acknowledge your wrongdoings, ensuring that what has happened in the past can be moved on from, effectively wiping the slate clean.