Art therapy
Art therapy is a type of treatment which can be used to help improve physical and mental health, as well as to enhance emotional wellbeing and communication. At Liberty House, we incorporate art therapy into our comprehensive addiction treatment programmes. Art therapy helps our clients to express themselves and their feelings about addiction, relieve stress during difficult moments and explore new ways to cope with thoughts and emotions that can lead to relapse. Complementing the other addiction therapies offered at Liberty House, art therapy can make a huge difference in the recovery process.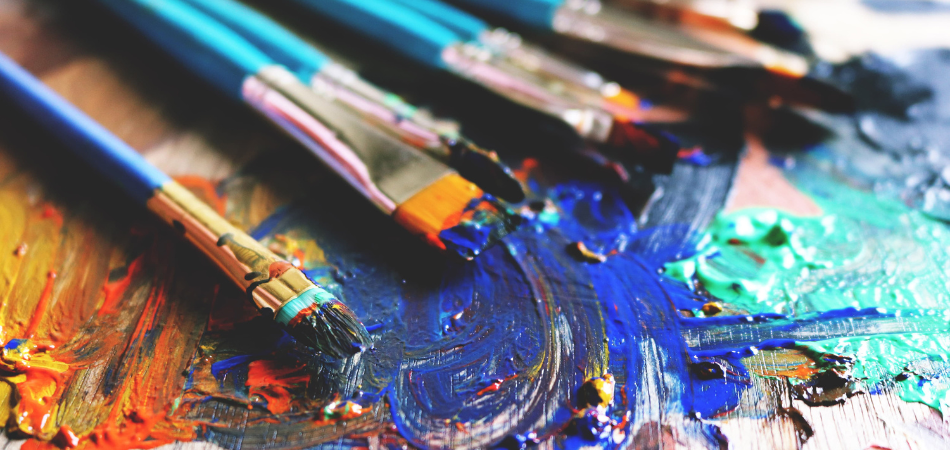 How does art therapy work?
Art therapy is based on the belief that by expressing themselves through art, people can explore, understand and control their emotions and behaviours. Art therapy can help you to communicate thoughts and feelings that may be difficult to put into words. This, in turn, can help with the following:
To process difficult emotions

Find insight within the self

Develop new coping strategies

Relax the mind and body

Create a deeper sense of inner connection
How does art therapy for addiction recovery work?
Art therapy for addiction recovery can be implemented during all stages of addiction treatment, including detox, rehab and aftercare. One of the great things about art therapy is that it can be customised to each person, making it an amazing treatment option for addiction, as everyone has their own set of underlying causes and addictive triggers.
Some of the benefits of art therapy for substance abuse and behavioural addiction include:
Learning to manage stress and anxiety in new and effective ways

Improving confidence and self-esteem

Understanding and expressing your emotions in a productive way

Healing from trauma and unpleasant life events

Forming stronger communication skills

Developing new art skills and interests
All of these can be hugely beneficial in addiction recovery because they help to reverse the toll that addiction can have on your mental and emotional health. Art therapy can also provide a welcome respite from traditional therapies and help you relax, recharge and feel more grounded both during rehab and after you have returned home, which will reduce your risk of relapse.
As one of our former clients explains:
"I have always found it difficult to express what I am feeling in words. Sometimes my thoughts and emotions became so jumbled; it was impossible to unravel what was going on for me. Through drawing and painting, I have found a way that is safe to express myself. I also enjoy it and find it relaxing. This is something I have continued to practice on leaving the clinic."
Common art therapy activities for substance abuse and addiction
Art therapy for addiction recovery comes in lots of different shapes and sizes – it all depends on what your recovery goals are and what works best for you. It may be something as easy as freely drawing in a personal journal or may involve creating pieces with specific instructions from your therapist. The art therapy process is always done in collaboration with your therapist, who will guide and support and help you to think about the deeper meaning behind your artwork in relation to your addiction.
Here are some of the different methods of art therapy for addiction recovery:
Active Imagination
Active Imagination is intended to explore your creativity and thoughts, rather than trying to access repressed thoughts or emotions. With this method, you can create any type of artwork you like under the guidance of your therapist. They will then use questioning designed to link your art with past experiences or current emotions that led to your addiction, its underlying causes or any negative thoughts towards recovery that you are having.
Gestalt Method
The Gestalt Method involves your therapist helping you to communicate your emotions and thoughts through artwork rather than words. The goal is that by creating the art, you will also be encouraged to talk about what it represents in a deeper conversation about your addiction, its causes and related subjects.
Third Hand
During a Third Hand art therapy session, your therapist will actually create the art while you direct the process. This can be an effective way to encourage communication if you find it difficult to open up and communicate verbally. The confidence gained can eventually help you to overcome any shyness or defensiveness and become more communicative in all your addiction therapy sessions.
How is art therapy used in conjunction with other addiction therapies at Liberty House?
At Liberty House, we use art therapy to complement and enhance a number of other addiction treatment therapies, such as cognitive behavioural therapy (CBT), dialectical behaviour therapy (DBT) and 12-step work.
Art therapy and CBT
For example, CBT is an excellent therapy for helping you to understand the negative thoughts and behaviours that contribute to your addiction. Art therapy can be used in conjunction with CBT to help you express these thoughts and behaviours in a creative and non-threatening way. This can make them much easier to deal with so you don't turn to drugs or alcohol as a way of coping.
Art therapy and DBT
DBT focuses on teaching you how to manage your emotions in a more positive and productive way. Art therapy can help you to stay in control which can also help you to develop stronger communication skills with the people around you. This enables you to repair relationships damaged by addiction, build a support network to prevent relapse and open up during group therapy sessions.
Art therapy and 12-step
12-step work is an integral part of addiction recovery for many people and art therapy can be used to supplement this process. Working through the 12 steps can often stir up a lot of intense emotions which can be expressed and processed more easily through artwork. In addition, some of the 12 steps involve taking a good hard look at yourself and the effects of your addiction and behaviour which can be much easier to do with the help of art.
Get help today
If you are looking for an alternative to traditional addiction treatment, art therapy is a fantastic resource which can be carried into your everyday life after leaving rehab. With access to these expressive, creative techniques anywhere and at any time, this means that, if you are ever facing a challenging moment or intense craving, you can focus your energy back to your goal of long-lasting recovery. To learn more about Liberty House and what we can offer you, do not hesitate to contact us right away.
Frequently asked questions
Which art therapy activities for substance abuse are used in rehab?
There are many different activities which you may be asked to do as part of your art therapy programme, depending on the particular focus of your treatment. These may include:
Drawing

Painting

Sculpting

Making collages

Writing stories or poems
All of these activities can be used to help you communicate your thoughts and emotions during addiction treatment which can lead to a greater understanding of your addiction and what triggers your use.
Do I have to be an artist to benefit from art therapy?
No, you don't need to have any artistic ability whatsoever to benefit from art therapy. In fact, many people find the process of creating art to be therapeutic in itself, even if the final product isn't aesthetically pleasing. The most important thing is that you feel comfortable enough to express yourself through whichever medium you are working with and that you try to open up as much as possible.
How much does art therapy cost?
Prices for art therapy vary from therapist to therapist but at Liberty House, art therapy is part of our addiction treatment programmes and is included in the overall price of your stay.