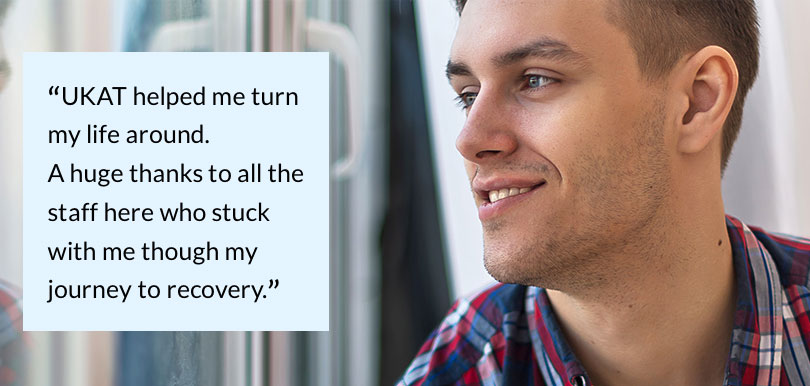 Are you or a loved one looking for Cognitive Behavioural Therapy or want to find out more? If so, UKAT are dedicated to helping you achieve a permanent addiction-free life. All our staff are in recovery from a range of addictions and many have been through detox & rehab. Furthermore our 160 nationwide beds & rehabs are best-in-class, CQC regulated and we have a range of multi-cost options to suit your budget, with 1yr free aftercare as standard.
For more information about treatment costs & locations please call us on
0203 131 0727 or talk privately with our addiction experts on LIVE Chat!
CBT Benefits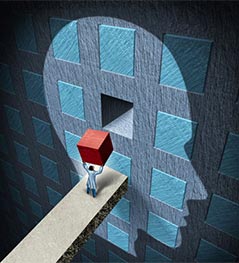 Identify negative thoughts and emotions
Become more positive and expect better outcomes
Prevent alcohol & drug addiction relapse
Become more rational and manage anger
Control own thinking enabling natural coping mechanisms
Learn to calm down and relax
Overcome trauma and sleep disorders
1yr free aftercare support sessions
What Is Cognitive Behavioural Therapy?
CBT is a personalised 'talking therapy' that changes negative thoughts, attitudes and behaviours that block recovery.  Our therapists, trained in CBT, help addicted patients to:
Recognise situations involving people, places or situations which lead to relapse
Cope more effectively with their reactions and responses to these situations
Learn how to avoid negative feelings and, if they arise, how to deal with them
Address situations in a more positive and assertive manner
How Is CBT Different?
Pragmatic – it helps identify specific problems and strives to solve them
Highly structured – rather than talking freely about your life, you and your therapist discuss specific problems and set goals for you to achieve
Current problems– it's mainly concerned with how you think and act now rather than attempting to resolve past issues
Collaborative – your therapist won't tell you what to do; they'll work with you to find solutions to your current difficulties
We specialise in tailored detox & rehabilitation programmes for the client with dedicated family support. Alcohol & drug addiction rarely affects just the individual and we appreciate that this can be a stressful time for all those concerned. If you have any questions regarding CBT rehab, treatment needs, locations and cost – we can answer them!