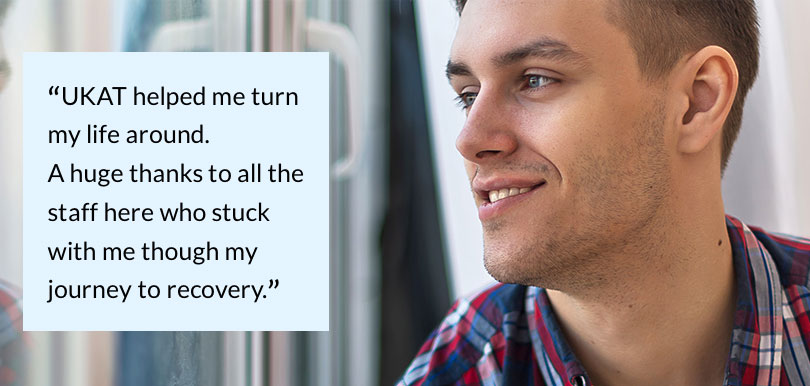 Are you or a loved one suffering with an eating disorder and need help? UKAT are experts at rehabilitating those with anorexia, bulimia and binge eating conditions and have recently opened Banbury Lodge in Oxfordshire which is dedicated to helping teenagers too! All our staff are in recovery from a range of addictions and many have been through rehab.
Furthermore our 160 nationwide beds & rehabs are best-in-class, CQC regulated and we have a range of multi-cost options to suit your budget, with 1yr free aftercare as standard.
For more information about treatment costs & locations please call us on
0203 131 0727 or talk privately with our addiction experts on LIVE Chat!
Eating Disorder Symptoms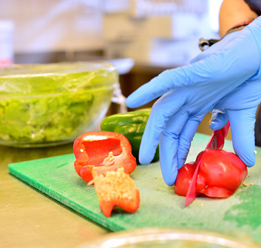 Anxiety and depression about weight gain or loss
Avoiding eating by claiming he or she has already done so
Purging (forced vomiting, extreme exercise or laxatives)
Taking weight loss supplements
Extreme monitoring of food intake and calories
Binge-eating off the back of a feeling or event
Seeing your size inaccurately (body dismorphia)
Visiting pro-anorexia/bulimia websites
Eating Disorder Treatment
We treat anorexia, bulimia and binge eating along with those suffering with a co-occurring addiction i.e. alcohol/drug abuse. During a stay in a UKAT treatment centre, you will benefit from 24/7 medical and therapeutic care within a safe and nurturing environment.
Banbury Lodge (our new premier facility) treats eating disorders through a combination of psychiatric assessment, supervised medical interventions and care planned therapeutic approaches, using a wide range of talking and holistic therapies, tailored to explore potential social and environmental triggers and address the physical, psychological, emotional and behavioural concerns associated with the presenting disorder. If you, your son or daughter or any family member are suffering with an eating disorder, please call us now!
Treatment Cost
Counselling: 10 sessions from £1,000
Medical Detox: 7-10 days from £2,500
Low-cost rehab: 28 days from £5,500
Luxury rehab: 28 days from £10,950
*12-week rehab: from £9,999
Recovery Programme
During rehab you will be treated physically, emotionally and spiritually. Our specialist programmes include:
Integrative Therapy Models
One-to-one Counselling
Group Therapy
Acupuncture
Fitness Programme
Nutrition Programme
Music & Art Therapy
Yoga & Meditation
12 Step Model
Cognitive Behavioural Therapy
We specialise in providing tailored programmes to the client and dedicated family support. Eating disorders rarely affect just the individual and we appreciate that this can be a stressful time for all those concerned. If you have any questions regarding eating disorder treatment, including locations, costs, or any other aspect of the recovery process – we can answer them!