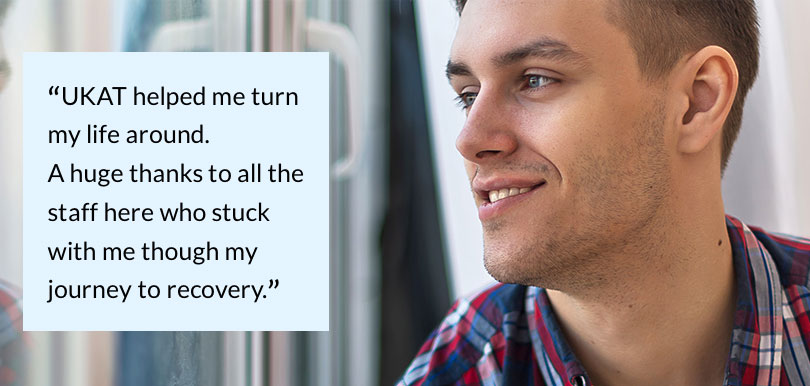 Are you or a loved looking for rehab treatment services and want to discuss more? UKAT are dedicated to helping you achieve a permanent addiction-free life. All our staff are in recovery from a range of addictions and many have been through detox and rehab themselves. Furthermore our 160 nationwide beds & rehabs are best-in-class, CQC regulated and we have a range of multi-cost options to suit your budget, with 1yr free aftercare as standard.
For more information about treatment costs & locations please call us on
0203 131 0727 or talk privately with our addiction experts on LIVE Chat!
Admission
When arriving to the clinic, you will be booked in to see the Doctor so that a full assessment of your physical and mental health needs can be assessed.

Detox
Features a variety of detoxification programmes for people suffering with alcohol and/or drug addiction. Detox works by removing these substances from the body while controlling the withdrawal symptoms in a safe and caring setting.

Rehab
We create personalised rehabilitation programmes in order to treat the root causes of addiction, resulting in permanent sobriety.

Counselling
Qualified British Association for Counselling and Psychotherapy (BACP) counsellors play a major role in our rehabilitation programmes & through long-term aftercare.

Aftercare
Aftercare is a gratis add-on to each rehabilitation programme. It is essential to long-term sobriety as it builds on the good work completed within formal addiction treatment.