Drug rehab
Nobody is immune from falling into drug dependence, and it is something that can occur to people from all walks of life. Therefore, if you have noticed compulsive, drug-seeking behaviour in yourself or a loved one, it is crucial that you are aware of the support which is available in starting the drug rehabilitation process.
At drug rehab, those suffering from drug reliance are given the time and space to focus entirely on their recovery, surrounded by a group of like-minded people encountering similar obstacles. With so many different options for rehab treatment in the UK, it pays to know which course of treatment will best suit your needs.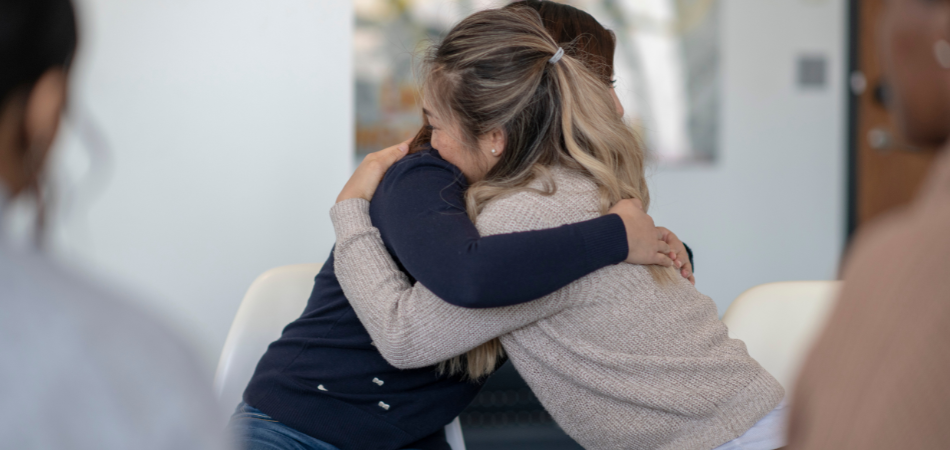 What is drug rehab?
Drug rehab is a programme designed to help those struggling with drug addiction, offering them expert support and guidance as they move through their recovery journeys. With access to comprehensive rehab treatment, clients can explore their relationship with drugs in a healthy way, working to break their reliance on dangerous substances once and for all.
At a drug rehab, you will be welcomed into a calm and peaceful atmosphere where you can tackle your substance use issues, free from the influences and triggers that make newfound abstinence so difficult. With access to a wide array of addiction therapies and treatments, you will get a chance to truly address some of the reasons you become reliant on drugs in the first place. Drug rehab creates an open community of mutual support, surrounded by fellow clients also looking to get clean and move forward in their respective recovery journeys.
What is the point of drug rehab?
At drug rehab, you will have the chance to work through your issues with substances in an environment that is both safe and relaxed, accessing regular activities and therapies to help you leave these unhealthy behaviours behind for good. Without drug rehab, it can be difficult to gain a fully formed picture of your drug problem. For example, some individuals believe that simply breaking their physical reliance on drugs will be enough to keep them clean forever. Unfortunately, however, without working through some of the psychological reasons that your drug use took hold, you may be unable to resist the temptation to use again, falling back into old habits as soon as triggers arise.
At drug rehab, you can work through each of your barriers to sobriety with the help of professionals trained in their field; even when you have left a drug rehab centre, you can feel confident that you have all the tools necessary to sustain a long and lasting recovery.
Do I need drug rehab?
Frequently, individuals who are reliant on drugs have admitted to holding off rehab, assuring themselves that they do not have a problem and that their substance use is under control. However, if you are abusing drugs, it is essential that you take measures to protect yourself and get the help you need right away.
If you are not sure whether you need drug rehab, look to some of the questions below:
Do you feel like your drug use is controlling your life?
Have your friends and family started to notice that your drug use is having a negative impact on your wellbeing?

Have you already tried to quit drugs on your own but failed to do so?

Are you lying to your loved ones about your drug use?

Do you continue to take drugs, even though you have noticed the negative effects it is having on your life?

Have you started to increase the dosage of drugs you are taking, just to feel the same effect?
If you have answered 'yes' to any of the questions above, this might indicate that you require rehab treatment to help overcome your reliance on drugs.
What are the different options for drug rehab?
When looking at the best routes for your recovery journey, it is first essential that you are aware of two fundamental drug programmes – inpatient and outpatient treatment.
Inpatient drug treatment
Inpatient drug rehab programmes give clients an opportunity to work through their issues with drug abuse in a therapeutic environment alongside other people in recovery. In these surroundings, clients will be separated from any negative habits that have developed at home, given the space to focus their attention entirely on their healing, free from the distractions of the outside world.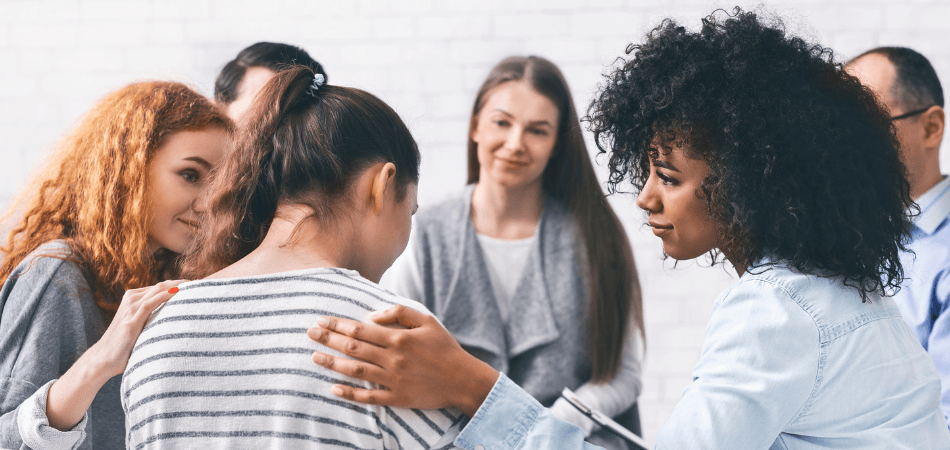 Outpatient drug treatment
Outpatient drug treatment gives clients a chance to stay in their homes for the duration of their rehab programme, attending a clinic during the day for all their therapeutic activities. At outpatient drug rehab, you will have staff available during working hours to help you with any needs you might have, but when you leave, you will still be within easy reach of drugs and other outside influences that could trigger a relapse. It is typically assumed that outpatient programmes are a less intensive alternative to inpatient treatment.
What is drug rehab like at Liberty House?
Liberty House is a private, fully residential rehab facility, and our clients all stay with us for the entirety of their treatment. Starting with drug detox, your system will be cleared of any dangerous substances, getting your body healthy whilst you attend therapies to work on healing your mind as well. Some of the benefits of getting well with Liberty House include:
Compassionate staff.
Whilst in our care, all your requirements will be tended to by our excellent staff team. Your meals are prepared for you on-site, and our therapists support you with any other needs you might have. One of the unique things about our centre is that most of our staff have struggled with addiction themselves, seeing through their own rehabilitation journeys and dedicating their lives to helping others who are experiencing the same thing. We believe that this compassion is an integral part of any successful rehab programme.
Safe and peaceful settings.
At Liberty House, we have worked tirelessly to create an environment where our clients feel at home in a peaceful setting to begin the healing process. We appreciate that it can be difficult to feel totally safe in unfamiliar surroundings, which is why we have built-in CCTV throughout the clinic, continually monitored by the office staff. This means that you can feel safe and comfortable for the entirety of your stay.
Comprehensive treatment programmes.
At Liberty House, we treat our clients holistically, meaning that all our therapies are designed to cater to our clients' mental, physical and spiritual needs. With an expert team of staff working together to ensure maximum efficiency, we are armed with a variety of tried and tested treatments to help you overcome your drug problems.
Aftercare.
We believe that no client should have to leave rehab and feel alone, broken away from a support system that they have spent weeks working to establish. That is why, once a client has finished their drug rehab programme, this does not mean that their time with us comes to an end. In fact, clients recovering at one of our centres will benefit from one year's free aftercare, helping them adjust back into everyday living without slipping back into old habits. You will also be invited to join our Alumni community, a recovery network designed to keep you connected with all your peers after leaving treatment.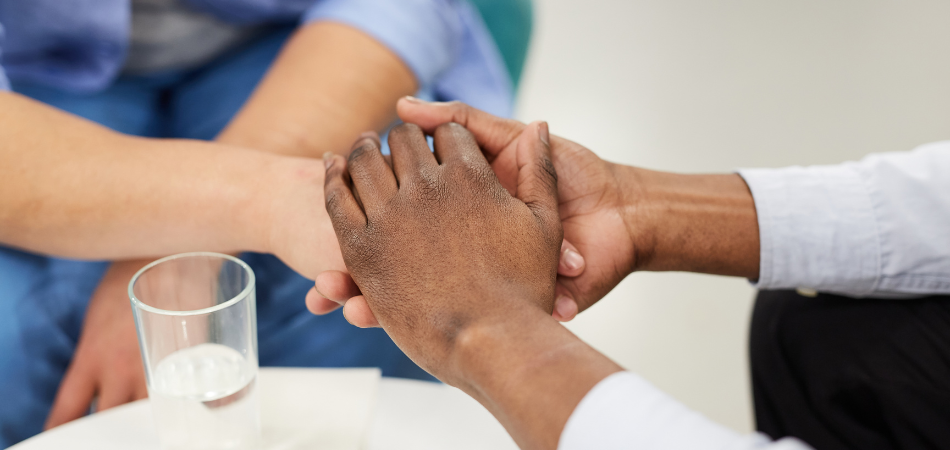 We are here to help.
When making the initial decision to put your drug use behind you, this can seem like a very big step, especially when you are in a new environment, away from your loved ones and home comforts. It might seem impossible to leave drugs behind for good and start a healthier life, free from habit-forming substances. However, at Liberty House, our staff have worked tirelessly to create a second home for our clients, one which provides them with all the resources they need to break the dangerous cycle of drug abuse for good. If you would like any more information about drug rehab at our centre, please contact a member of our friendly admissions team right away.
Frequently asked questions
How long does drug rehabilitation take?
At Liberty House, we have a variety of rehab programmes available, ranging from one week to twenty-eight days. How long you will need to stay at drug rehab depends on a variety of factors, such as the substance you are taking, how long you have been abusing drugs and your general state of health and wellbeing. However, we would recommend opting for a twenty-eight-day course of drug rehab treatment, as this will give you time to build strong connections in the centre and fully engage with your treatment plan.
Does drug rehab guarantee long-term recovery?
While drug rehab is an excellent resource for those caught in the grips of drug use, providing them the tools to start a fresh life, this programme does not guarantee long-term abstinence. There is always the possibility of relapse for any person in recovery. However, the goal of drug rehab is to help individuals identify the underlying reasons for their condition, working to avoid triggering incidents which can often prompt a relapse.
How much does drug rehab cost?
Liberty House is a private rehab, which means you will need to pay a fee for your time with us. How much this will cost depends on a number of factors, and you will need to contact a member of our admissions team for a precise rate. However, whatever the cost, rehab is a fundamental investment, both in yourself and your future.