Family recovery programme
Addiction is a devastating condition, one which has the potential to fracture relationships, disrupt career progression and cause harm to health and wellbeing. Impacting far more than just the individual suffering from the addiction, many families have seen their own lives deteriorate as a result of their loved one's behaviour.
At Liberty House, we firmly believe that family is integral to the recovery process, bringing loved ones together to see through their journey as a collective unit. Rehab treatment can be a challenging process, but fortunately, addiction is a highly treatable condition, and broken relationships can be healed through family therapy.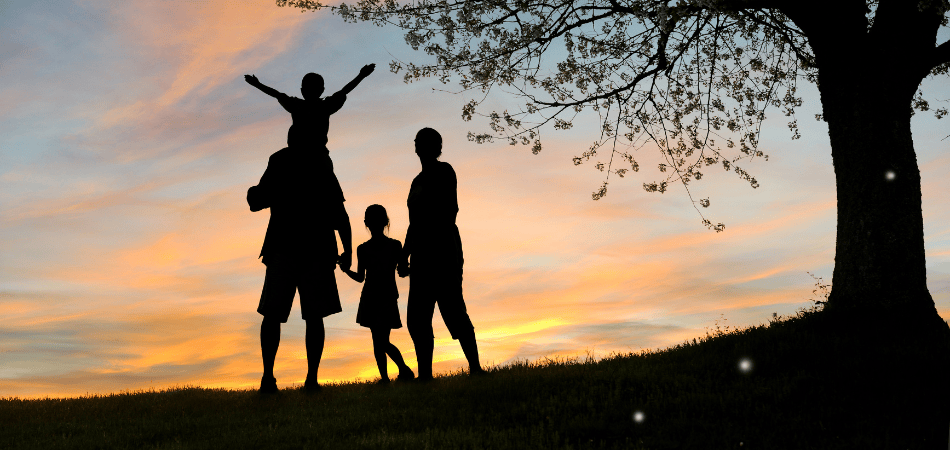 How does family recovery work?
Family recovery is a programme designed not just for the client in rehab, but also for families who wish to address their concerns in a controlled setting. A critical tool in addiction treatment, family therapy allows loved ones to speak with each other in a constructive manner, with counsellors on-hand to facilitate positive communication and prevent negative outbursts from taking place in the sessions.
Typically, family recovery programmes will include at least one family member, such as parents, partners, siblings, or anyone that holds a close relationship with the individual in treatment. Then, they will come together, opening a dialogue of mutual respect and kindness, opening up an ongoing dialogue so that the family unit can begin to repair.
Why family involvement is so important
At Liberty House, we recognise the transformative potential that family therapy can have for clients looking to kickstart their recovery journeys. This form of treatment does not just help to heal relationships, but also can be crucial in targeting issues in the family unit, which can include:
Co-dependency
For those who maintain close relationships with an addict, it can be easy to fall into unhealthy patterns of behaviour, adapting to the dysfunctional situation as it unfolds. For example, one person might take on the 'rescuer' role, supporting the addict in all their responsibilities without giving them the space to do so on their own.
Unfortunately, while helping a loved one in their addiction might seem like the best option to keep them out of harm's way, it can actually perpetuate their destructive behaviour, not to mention standing in the way of your life, too. Through family recovery, loved ones can delve into their collective relationship, addressing some of their previous actions and moving forward in a healthier way.
Enabling behaviours
When families are caught up in a loved one's addiction, they might be unaware they are engaging in behaviours that could be enabling them. For example, in hopes of keeping the situation at bay, loved ones might be giving the user money, or perhaps buying drugs for them to make sure they stay safe. While these actions are perfectly understandable, they could actually hinder the person suffering from addiction from recognising their problem and making a choice to seek support through rehab and addiction counselling. Family recovery can help to address these behaviours and work towards healthier actions in the future.
Children caught in the cycle.
Children of addicts get lost in the cycle of addiction all too often, suppressing their emotions and suffering the consequences as a result. In situations like these, 'role reversal' is a common response, with children becoming the parent in the situation instead of the other way around. Children can also respond by taking their parent's addictive behaviours on themselves, thus continuing the cycle of addiction. In family recovery groups, these behaviours can be brought to light and dealt with. Rather than keeping them buried, loved ones will have a chance to address the issue at hand.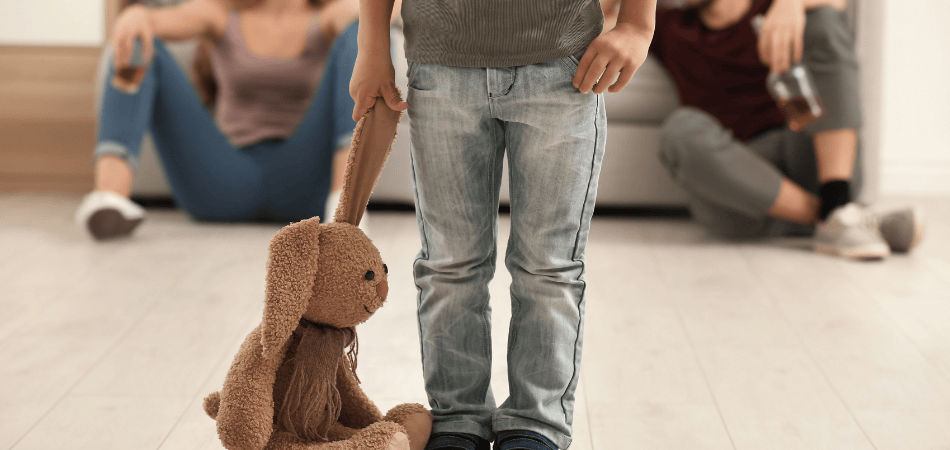 Loving someone struggling with addiction
Loving someone who is caught in active addiction can be painful; watching them suffer at the hands of something self-inflicted, unable to make the behaviour stop despite your best efforts. You could be feeling a wide range of emotions, such as helplessness, resentment, and concern for your loved one's safety.
While your loved one will still be the person most in need of professional help, we still recognise the long-withstanding impact that addiction can have on your wellbeing, feeling that your trust is broken, and worried that the damage caused will be irreparable. In some cases, your loved one may be putting you in a dangerous situation as a result of their addiction, which can place even more stress on the relationship. In these circumstances, family therapy can be an invaluable tool, as it gives you the opportunity to unpack these experiences and make sense of your own emotions in a safe space, understanding that it is okay to feel anger or resentment, that this is all part of the process toward collective healing.
However, addiction is a powerful and destructive force; it can transform your loved one until there is nothing left but their illness. Through family recovery, those closest to our clients have the chance to learn more about addiction, helping them to understand the intense grip this condition can have on the life of their loved one and how it can spread throughout the family.
Family support at Liberty House
At Liberty House, we are proud to offer our clients and their families the opportunity to benefit from our unique family recovery programme. Passionate about our residents' recovery, our aim is to give them and their families all the tools to sustain a long and lasting recovery once they have left our centre.
Our sessions run once a fortnight and take place over Zoom calls, ensuring that all parties can feel comfortable in a familiar environment that keeps them relaxed. Typically, family recovery sessions last for around one and a half hours, giving therapists and loved ones ample time to address any queries and concerns they might have over the course of treatment.
We keep the entire process transparent, but also endeavour to protect our client's privacy as well. Families will only be advised in a constructive manner that is beneficial to all of the groups involved. We can also advise families on how to get additional support for themselves, to help them deal with the carnage and fear that addiction so often brings. Our ultimate goal is to educate families as well as our clients about how best to look after themselves once they are discharged from treatment. This fact is vital to the healing process.
What happens after family therapy?
After family therapy, this usually indicates the end of our clients' recovery journeys at Liberty House. Our in-house counsellors assist in helping reach an agreed-upon solution once they leave rehab and begin their adjustment back into everyday living. We believe that this is integral to every client's recovery, as it ensures they have a plan for life following treatment, addressing any outside issues that may have a challenging or negative impact.
Healing, for the whole family.
One of the main benefits of our treatment approach is that families and loved ones can be reunited, all working together and reading from the same page. At Liberty House, we will assist in any way we can to facilitate this. To us, there is no greater gift than seeing families recover together, watching the wonderful progress that takes place over the course of our sessions. If you would like any more information about family recovery, and what the treatment entails, contact a member of our team right away.